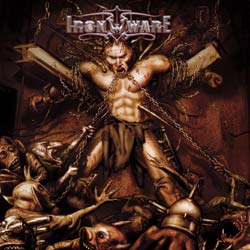 IRONWARE - Break Out (LMP/Suburban Distribution)
Sweden is an almost inexhaustible source of young and gifted Heavy Metal bands like we have the band IRONWARE. Four piece Power Metal band in the traditional Helloween, Gamma Ray or Edguy style. In fact, not much originality, but it's nice to hear these guys playing all their instruments. So many bands choose to play this sort of Metal, but with Ironware, we have a band doing their stuff very, very well indeed! In spite of their young age, the quality of this Melodic Power Metal is almost incredible. You've got to listen to the opening song called "Holy Man", the tremendous track "Time Machine" or if you want some more speed, raise your volume by a song called "Sanctuary". Be sure Ironware are an absolute gain for the Metal scene and the living proof of the fact that original bands come through in the long run. www.hardlifepromotion.nl
______________________________________________________________________________________________________________________________________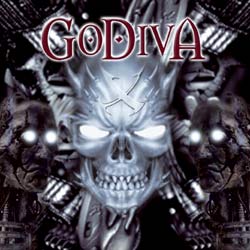 GODIVA - Godiva (LMP/Suburban Distribution)
Warning to all Judas Priest or Primal Fear fans! Be ready for a real, powerfull Metal attack that will hit you right in the balls. From beginning till the end, straight ahead Heavy Metal in the vein of previous mentioned bands.This is a new band, who see the light of day early 2001 from the ashes of the legendaty cover band Granit. A few times later, the guys went to the studio recording a first 3 track CD and i think, that was a start of a big Metal career. Godiva's success still lingers on and on through the months and only two years they were pick up by Limb Music Products to releasing this brilliant and first full length album called "Godiva". Rarely, a band's debut sounded so fresh and yet so Heavy. Check out tracks as: "Razorblade Romantic", "Heavy Metal Thunder", "One Shot" and many others. They'll soon boom from the speakers of numerous headbanging households. GODIVA are the most energetic formation from Switzerland at the moment without a doubt!!
www.hardlifepromotion.nl
_____________________________________________________________________________________________________________________
TRIVIUM - Ember To Inferno (Lifeforce Records)
This dynamic trio from Florida are leading the modern charge and in turn redefine their own name in modern linguistics through music. By combining the elements of traditional US Thrash and even Death Metal with that of the now fledging European scene and the resurgence of Metalcore, Trivium are the musical equivalent of modern eloquence anyway. The band are poised to forge their own place in the Metal community and rise above the high expectations set on their self titled demo with their debut offering on Lifeforce Records called "Ember To Inferno". The refinement of their sound and focus of their writing sets a tone which more than encompasses the shades of meaning hinted at in the album title. So, be prepared for an education in raw, aggressive and fast style of Metal. Let me tell you one thing... America have Trivium and Belgium have bands like Liar or Congress (just to mention a few similar groups).
www.trivium.org
or info at :
mike@hardlifepromotion.nl
___________________________________________________________________________________________________________________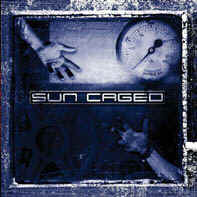 SUN CAGED - Sun Caged (Lion Music/Bertus Distribution)
In fact the story of Sun Caged began when guitar player Marcel Coenen (Ex-Lemur Voice, Stormrider, ex-Speedica) and drummer Dennis Leeflang (ex-Within temptation) accidentally met each other in Late 1999. Both are born and great musicians and they did a jam session on new years day'99. That jamming led to an agreement from both sides to write some material together. One led to another and what started as a studio-project became a full-time band. So, the name Sun Caged was a fact in the progressive world of Metal. Along with Marcel and Dennis, Rob Van Der Loo (bass), André Vuurboom (vocals) and Joost Van Den Broek (keyboards) joining the band. After three demo releases, the band was ready to record a first full length album, produced by Mr. Arjen Lucassen on a Finish label named Lion Music. All is perfect arranged definitely a must for manics who likes Progressive Metal sort of Dream Theater, Symphony X or Ayreon. Sun Caged is able to ranges their style of music from Progressive to Death and even to Atmospheric Metal.
______________________________________________________________________________________________________________________

SAVALLION DAWN - The Charge (Sound Riot Records)
German Power Metal band founded in the early 1999 by a bunch of friends who wants to spread their own word of Metal. First job on the list were the recordings of a three track demo entitled " Black Skies". The intention was to hold this piece only for their own and send it away as promo stuff to get some gigs. Well, they keep their promise and some great reactions came from all over Europe. A few months later they had some bad luck losing their vocalist, but the guys keeps on seraching and after 14 months Ernesto Monteiro enjoy the ranks, along with a new guitar player Thomas Klein. The circle was complete and now they were ready ready to kick some ass everywhere they could. After all, Savallion Dawn went to the studio to record a self financed album called "The Charge" included seven real Metal songs inspired by bands as Blind Guardian, Omen, Grave Digger,...In July 2003 the band finally found the opportunity to sign a deal with Sound Riot Records from Portugal and the deal contains the re-release of "The Charge" with two bonus tracks and a new album in 2004. These guys deserves the deal anyway!
_____________________________________________________________________________________________________________________________________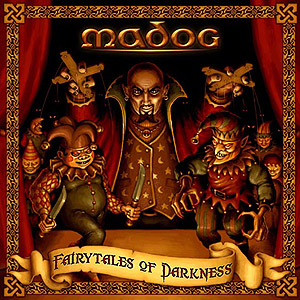 MADOG - Faitytales Of Darkness (Sound Riot Records)
This band hails from Austria and was found or being into the glorious Metal arena since 1992, but they became to split up in fact of musical differences three years later in '95! After almost three years of deadly silence some older members came together hoping to rebuilt Madog. And sure, they did it finally and decided to go on as a 3 headed Metal band but not for long cause a fourth member step aboard as second guitar player. From that moment on, it was not only a matter of making Metal music, the four became really good friends. November '99 was the year to record a first release called "Dreamland" which was released in the year 2000 through Westland Records and distributed in Europe by German Hellion Records. The results and reactions world-wide were excellent and soon after they were ready for a second Metal assault which was called "Fairytales Of Darkness". It was a self financed album sold in Austria and Germany only. No problem bout that, because the guys from Sound Riot Records (Portugal) reprinted and remastered the album with a bonus track, new lay out and cover! Great album anyway over 60 minutes of great teutonic sounding Speed / Power Metal and i'm sure you Metal Maniacs out there will get totally impressed or thrilled while listening. Don't hesitate, just go and pick it up!!
____________________________________________________________________________________________________________________________________

ANDRA Feat. VII SINS - Circle Of Fire (Dark Eden Records/Rock Inc.)
'The Circle Of Fire' was recorded at 'Misschen Impossible' during the early part of 2002 and is definitive Andra at her very best. Featuring the music of another Metal band called VII SINS and co-produced by Uli Kusch (well known as the man behind Helloween and Masterplan). The album contains 9 original compositions and a version of Gloria Gaynor's 70's classic, 'I Will Survive'. Dont worry, this version is really metalled up, of course( what else do you have in mind?). 'The Circle Of Fire' is the natural successor to 'Mindless You Sleep' and 'Victim Of Sin', in that the atmosphere from those two previous offerings remains but this time around, the musical imagery has been improved upon. Try listening to the title track or 'La Rosa Del Amor' to start with and you will see what we mean. The bands female vocalist Andrea Münster is a nice looking woman with a sharpened excellent voice that definitely will take your breath away! Each track will tell us a different part of the entire Circle Of Fire Story!
______________________________________________________________________________________________________________________________________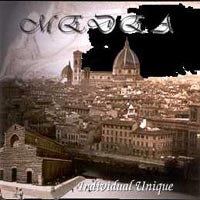 MEDEA - Individual Unique (Medea)
Solo (and i guess a self financed) album from Mr. Henry Meeuws,aka as main man behind the keyboards in his other band called Casual Silence, a Dutch symphonic and progressive rock formation. On Individual Unique, Henry is surrounded by many excellent guest musicians which make this album a real unique concept. From beginning till the end of the CD, Progressive Rock 'n' Metal is at hand. It's the story of a young artist Enzio who went with full of ambition to Florence during the 18th century. He met Michelangelo who gaves him an order to rebuild the church the older way. Some problems led him straight to a psychiatric institute, but a nurse named Vittoria can get Enzio out of there. His passion for Vittoria was very special and his final decision was to stop acting as an artist, so the church were never rebuilt as Michelangelo asked. That's about the story behind this album. Henry played all the instruments by his own with overloaded passion and with fantastic results. Sometimes he reminds on Arjen Lucassen from Ayreon. Nine songs somewhere between Progressive Rock and Metal with many great guest musicians sounded in the vein of Ayreon or Spocks Beard. If you like the Progressive scene...try to find this Individual Unique piece, you won't regret at all!!
_____________________________________________________________________________________________________________________